Liberty AV DL-HD2WP-RX
HDBaseT 2.0 Receiver for DL-1H1V1U-WP-W Wall Plate Tx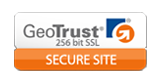 Introducing the Liberty AV Digitalinx DL-HD2WP-RX HDBaseT 2.0 Receiver for the DL-1H1V1U-WP-W Wall Plate Transmitter (not included). When this receiver is connected with the wall plate transmitter, it can receive HDMI, VGA, and USB 2.0 signals across up to 330 feet. The unit has a RS-232 port that connect displays for on and off automation. Other ports on this device include HDMI out, de-embedded 3.5mm audio out, as well as a four port USB (type A) hub. This DL-HD2WP-RX receiver, when paired with the DL-1H1V1U-WP-W transmitter, is an ideal solution for settings such as conference rooms, classrooms, or any application where the user needs to extend USB with HDMI or VGA.
This HDBaseT 2.0 receiver is made to accompany the DL-1H1V1U-WP-W HDBaseT 2.0 wall plate transmitter.
Inputs: 1x HDBaseT, 4x USB 2.0 (Type A)
Output: HDMI
Bi-directional analog stereo and RS-232 pass through over HDBaseT
Resolutions: 4K60 at 330' w/Cat6/6a/7, 295' w/Cat5e, 1080p up to 330'
Warranty: 2 years
This product has no questions -
ask one!
Ask a Question
There are currently no reviews for this product.
Review Product