AMX CBL-ETH-FL2
Cat6 Ethernet Flat Cable - 16'
The AMX CBL-ETH-FL2 is a 16' flat Cat6 cable that is ideal when you need high speed and you need to install under your carpet.
Length: 16'
Speed: Cat6
Flat, ideal for running under carpet
Warranty: 3 years
This product has no questions -
ask one!
Ask a Question
There are currently no reviews for this product.
Review Product

AMX HPX-600SL
Hydraport 6 Module Surface Mount Connection Port Box - Silver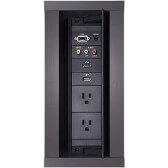 AMX HPX-900BL
Hydraport 9 Module Cable Well Modular Table Box - Black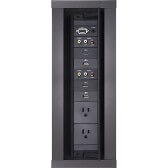 AMX HPX-1200SL
Hydraport 12 Module Conference Table Modular AV Box - Silver